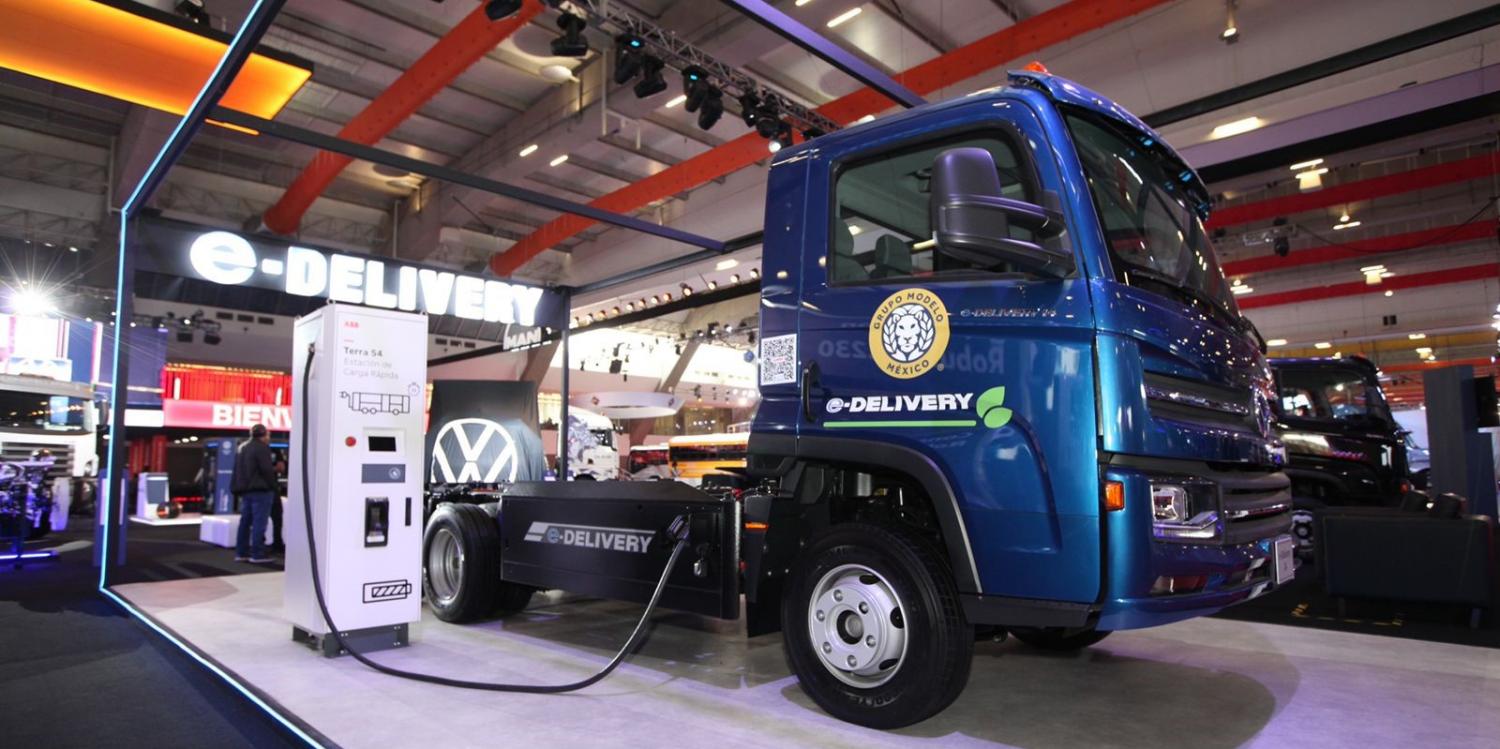 After conquering the five regions of Brazil, VWTB starts exporting the VW e-Delivery, the first electric truck 100% developed and produced in Latin America. Five units of the vehicle have just landed in Mexico to operate in the beverage distribution of Grupo Modelo, belonging to the world giant Anheuser-Busch InBev. These are new sales, which add to the vehicles already marketed in Brazil.
"At Grupo Modelo, we leverage our electromobility strategy in technology and innovation, and do so through strategic alliances with companies as relevant as Volkswagen. Reducing emissions is a priority that we have, with clear goals established for 2025 and 2040, so we continue to work hard to be increasingly friendly to our planet", says Sergio Valadez, T2 Logistics Director at Grupo Modelo.
For the beginning of its international journey, VW e-Delivery successfully underwent altitude tests of up to 3,800 meters in Mexico, accompanied by the Brazilian and Mexican engineering teams. The effort adds to the more than 100 different types of tests for a safe and responsible launch, facing severe tests on special runways, as well as immersion in a water tank simulating flooded areas.
With these electric trucks, Grupo Modelo continues to expand its fleet with the brand vehicles, consolidating the commercial alliance between the two companies. Volkswagen Truck & Bus already accounts for more than 900 vehicles of the brewery. This year alone, 298 new trucks have been acquired.
"We are very happy and at the same time committed to the delivery of the first 100% electric units in Mexico to the Modelo Group. We tested our e-Delivery for more than 400,000 kilometers in Mexico and Brazil, with the goal of offering the best product for a better future", adds Giovanni Juárez, Sales, Marketing and After Sales director at VWCO in Mexico.In its plan to internationalize the VW electric truck, the automaker includes the training of its network of dealerships, with the training of specialists. Thus, it maintains the successful strategy adopted in Brazil to ensure the safety of the vehicle, both in operation and in maintenance.