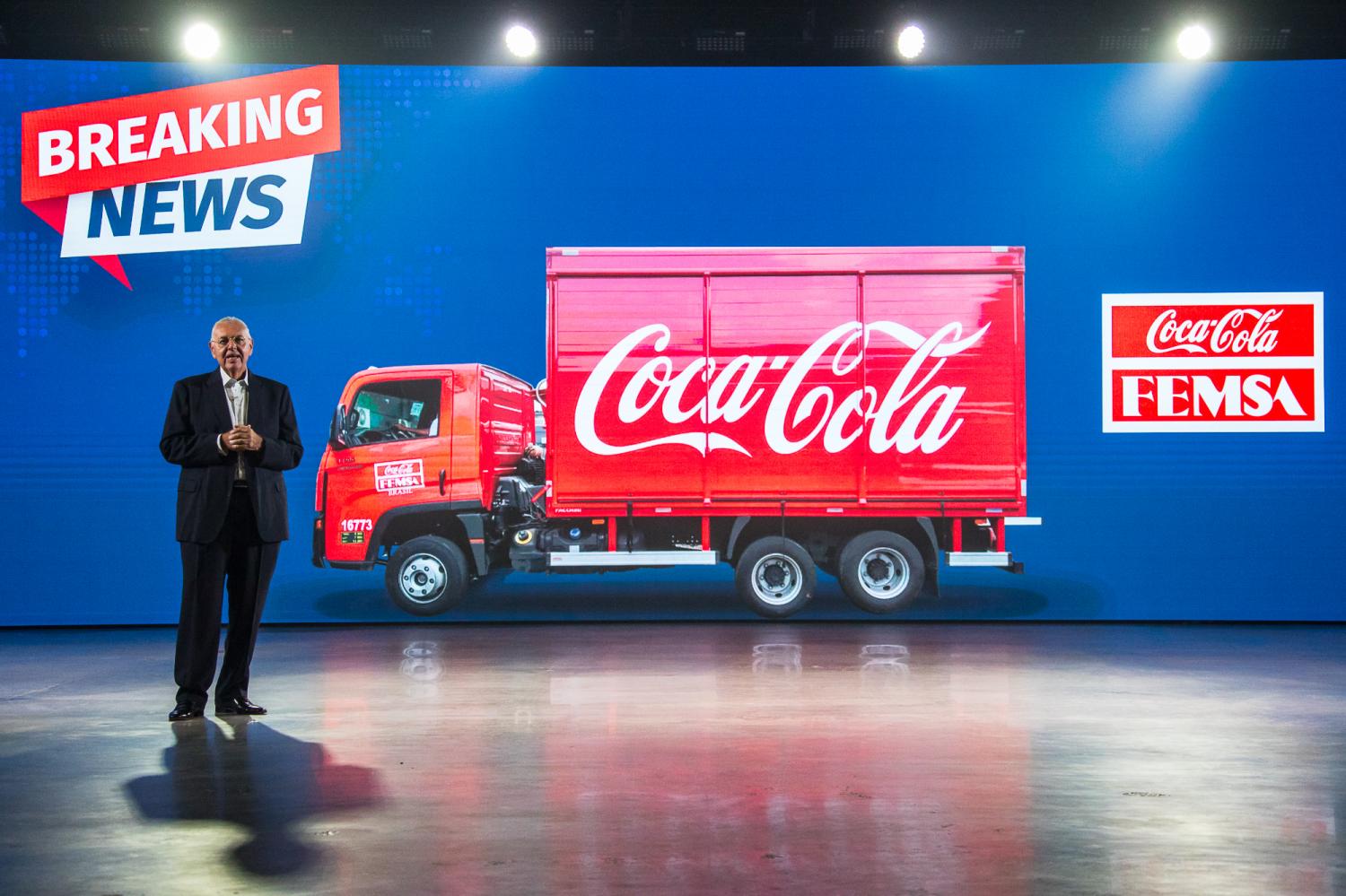 Volkswagen Caminhões e Ônibus officially starts today (13) sales at authorized dealers of the first 100% electric truck, the new VW e-Delivery, in the states of Rio de Janeiro and São Paulo. Initially offered in 11 and 14 ton versions, the e-Delivery already arrives at dealerships with a heavy order: Coca-Cola FEMSA Brasil acquired a batch of 20 units of the 14 ton model in full commercial launch, broadcast live by YouTube in three languages around the world.
"With e-Delivery, we once again showed our purpose of leaving a legacy of environmental awareness for future generations. Because our biggest commitment has always been to people. They are at the center of our concerns in 40 years of history. Therefore, we salute Coca-Cola FEMSA Brasil, which operates in 48% of the Brazilian territory, for the initiative of the first purchase in this launch, which will revolutionize urban cargo transport", celebrates Roberto Cortes, president and CEO of Volkswagen Caminhões e Ônibus .
With the acquisition, Coca-Cola FEMSA Brasil reinforces its sustainability pillar and sustainable mobility strategy, which aims to reduce the impact of beverage distribution: "Our goal is to be leaders in sustainable mobility, generating a significant reduction in emissions of pollutants. This initiative adds to other efficiency and technology actions already adopted over the last few years in our operations", confirms Ian Craig, CEO of the company, adding that the 20 units of the e-Delivery will go into operation by the end of this year.
The new models will prevent Coca-Cola FEMSA Brasil from emitting 12.6 tons of carbon dioxide per year, an impact equivalent to the planting of 2,232 trees.