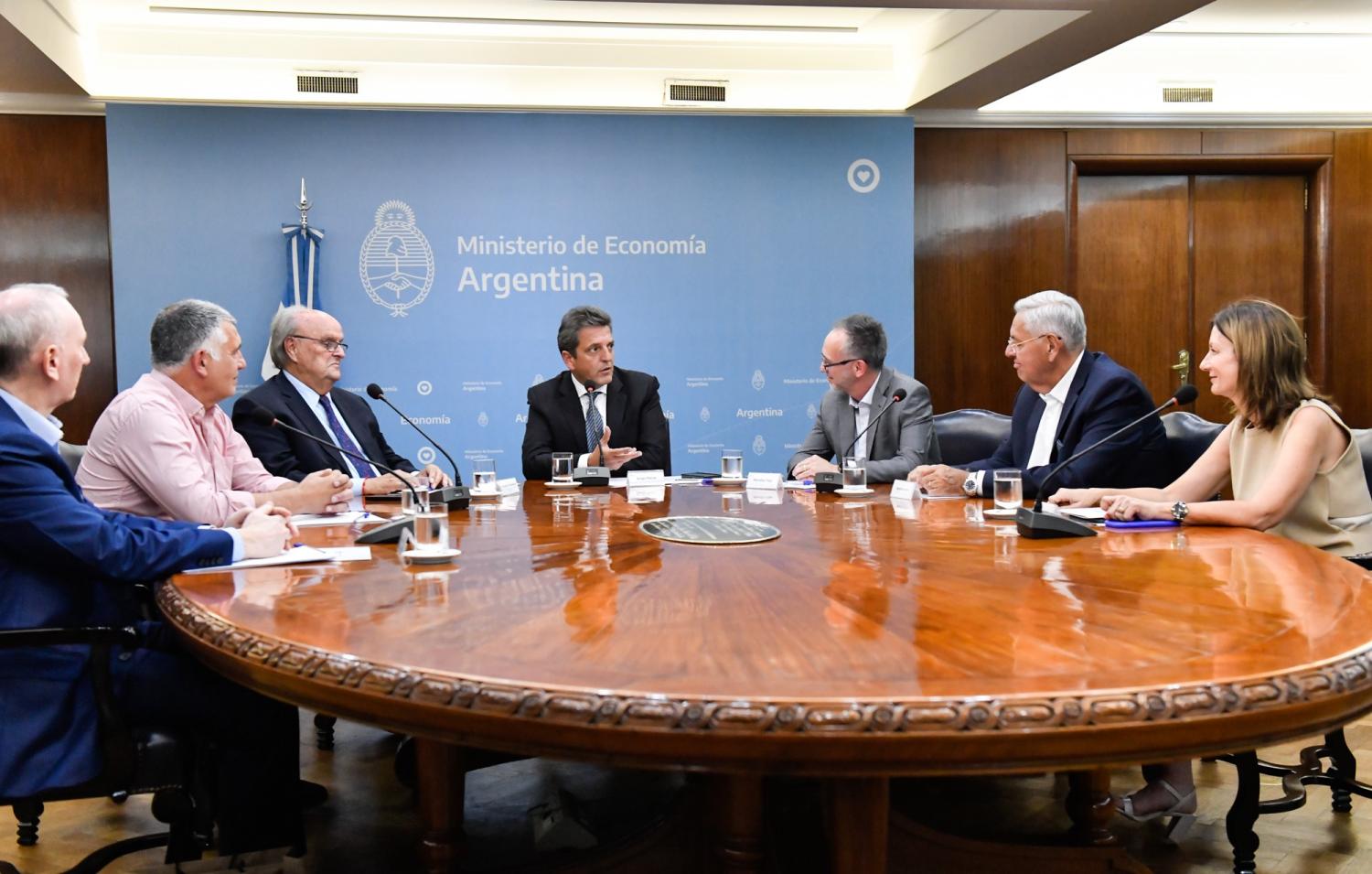 .The announcement was made this Wednesday (14) to the Argentinean authorities of Economy and Industry
. Vehicle assembly will start in the city of Cordoba in 2024
. Production will be of VW Delivery, Constellation and Volksbus models
Volkswagen Truck & Bus has just signed a partnership with Volkswagen Argentina for the assembly of its products in the country. The new factory will be inaugurated in the beginning of 2024, in the city of Cordoba, and its main objective will be to supply the local market. The announcement was made this Wednesday (14) to Sergio Massa, Minister of Economy of the Nation, and José Ignacio de Mendiguren, Secretary of Industry and Productive Development, by Roberto Cortes, President and CEO of Volkswagen Truck & Bus, and Marcellus Puig, President and CEO of VW Group Argentina.
"Next year, our brand will celebrate 25 years in Argentina, which is historically our most important export destination in South America. Today we have a successful commercial operation between our companies, with shared management and a network of local dealerships. Nothing better than celebrating this anniversary in advance with such a special announcement, which will also reinforce our internationalization strategy", said Roberto Cortes, President and CEO of VWTB.
Five models are currently imported from Brazil and will be assembled in Cordoba, where transmissions for automobiles and, starting this December, the high-end Ducati Scrambler 803cc motorcycle are already being produced. The assembly line will be installed in an exclusive area of 15,000 square meters for the trucks VW Delivery 9.170 and 11.180, the Constellation 17.280 chassis cab and tractor versions, as well as the VW Volksbus 15.190 OD bus chassis.
"Volkswagen Group Argentina's Cordoba Industrial Center is recognized among the Group's component factories in the world for its great professionalism and excellent team. That is why it is a great pride that it continues to be selected to carry out new innovative projects of the VW Group in Argentina, as is the case of Ducati with the recent start of production of Scrambler in the country, and now this ambitious truck and bus project", said Marcellus Puig.
Internationalization
With more than 1.1 million vehicles produced in 42 years of history, VWTB is present in more than 30 countries in Latin America, Africa, the Middle East and Asia. The company has plants in Resende (RJ), Brazil, and Querétaro, Mexico, as well as partnerships in São Paulo (SP) for the production of MAN D08 and D26 engines, and vehicles in Pinetown, South Africa, and Manila, Philippines. In total, its dealer and authorized importer networks have more than 340 sales outlets worldwide.