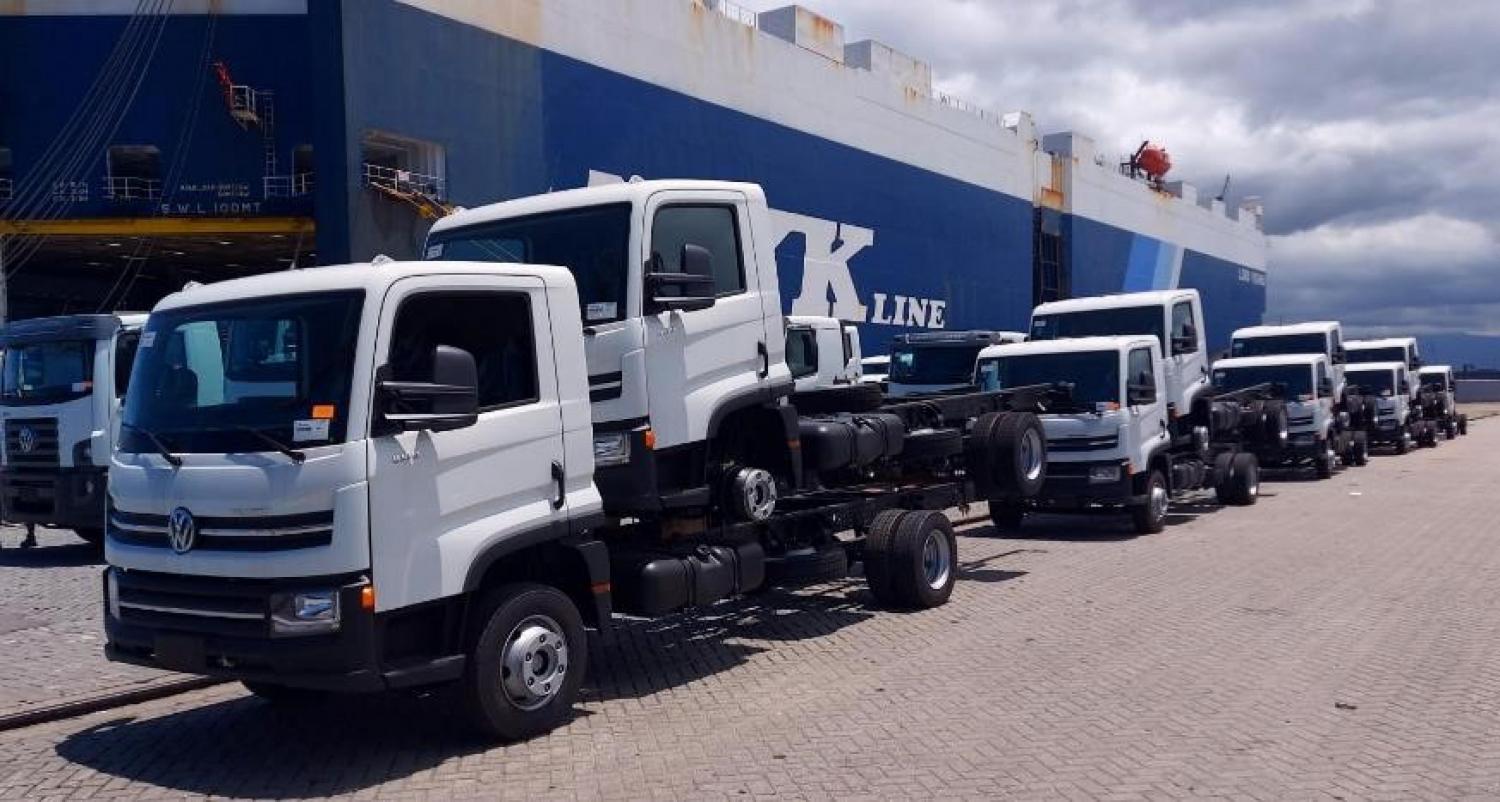 The result is the highest in the last five years

Brand is among the most sold in countries such as Angola, Uruguay, Chile and Costa Rica

Expansion in Asia and the Middle East diversifies business, in addition to new markets in Latin America

For 2023, expectations remain high with VWTB's internationalization plan
The internationalization of Volkswagen Truck & Bus gained even more strength in 2022, with a positive balance in sales, market share and portfolio. In a clear recovery of the sector, the company registered the best result of shipments of the last five years, with approximately 10 thousand units. With regard to 2021, growth is over 15%. The volume is more than the double of what was traded by VWTB abroad in 2020.
"We closed 2022 with expressive results in Brazil and abroad. We will continue to invest in the domestic market to maintain our position, but we want to replicate this success around the world. Just like last year, we are going to intensify our internationalization and start a new phase in this plan, seeking even more opportunities", says Roberto Cortes, President and CEO of Volkswagen Truck & Bus.
As the executive reports, the brand expanded its territory last year. It landed in Asia with the start of sales and assembly of its vehicles in the Philippines through a partnership with MACC. It also signed an agreement to have its first official importer in the Middle East, in Jordan. At the same time, it continued to expand its business on the continents where it already operates. This is the case with the launch of VW Delivery trucks in El Salvador, Panama and Nicaragua. Soon, production in Argentina, announced for early 2024, will support this international growth.
New products also contributed to the result, such as VW buses with right-hand drive to serve countries with this demand. Another highlight is the Delivery 11.170, in its recently launched 4x2 version and also the 4x4, which has already won over customers. The first e-Delivery exports to Mexico and Paraguay also enrich the list of achievements and, for 2023, expectations are high, with the arrival in more markets. The VW Meteor promises to add to volume, with its international commercial launch in Argentina.
Sales results
So many fronts of efforts generate solid results. Volkswagen Truck & Bus is among the most sold in several countries. In Angola, it is the market leader, with a market share of over 40%. The same position is repeated in trucks in Uruguay: one of every four vehicles registered is a VW. Chile and Costa Rica join the list in which VWTB sales are among the customer's favorites.