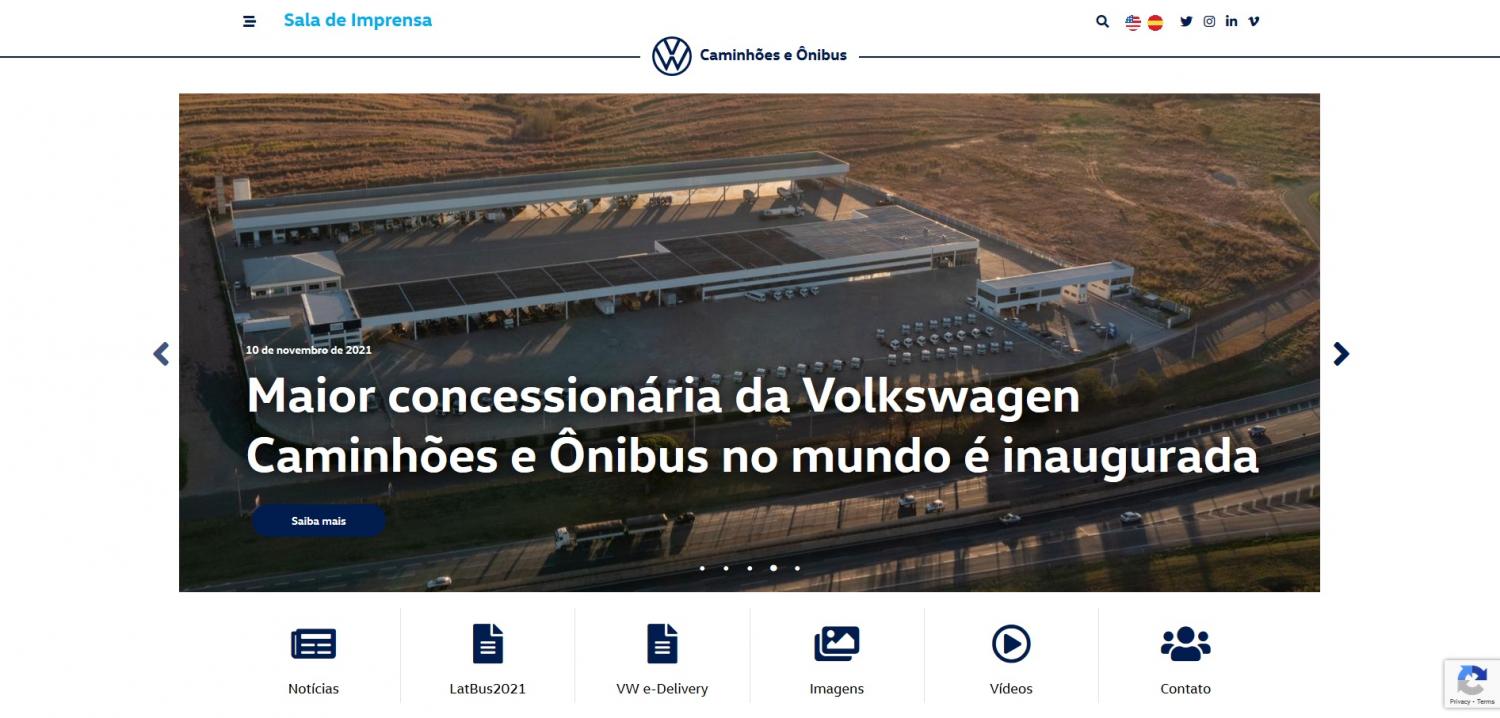 Anyone accessing the Volkswagen Caminhões e Ônibus Press Room will already see the new features available to improve the browsing experience on the site. Now, vwtbpress.com has a simpler and more efficient look, allowing easy access to information such as news, videos and press kits related to VWCO. The platform also has a space dedicated to VWCO News, the automaker's podcast.
Another new feature is the grouping of news from press kits in one place, making it easier to find these materials. Furthermore, the search for images and videos is much more hassle-free: to find them, just click on their respective icons, which are located on the vwtbpress.com homepage, or along the site, where they are organized by a timeline.
The functionalities previously available on the website have also been improved: it is now possible to get in touch, quickly and easily, with the Corporate Communications team, Volkswagen Caminhões e Ônibus area responsible for the Press Room.
The purpose of the changes in the tool is to further improve contact with journalists from more than 30 countries to which VWCO exports, and make available, in a quick and practical way, digital content and exclusive releases from Volkswagen Caminhões e Ônibus and the TRATON Group.
For more information about the VWCO Press Room and its new features, contact the Corporate Communication area through the contact area on the website or by email comunicacao@volkswagen.com.br.