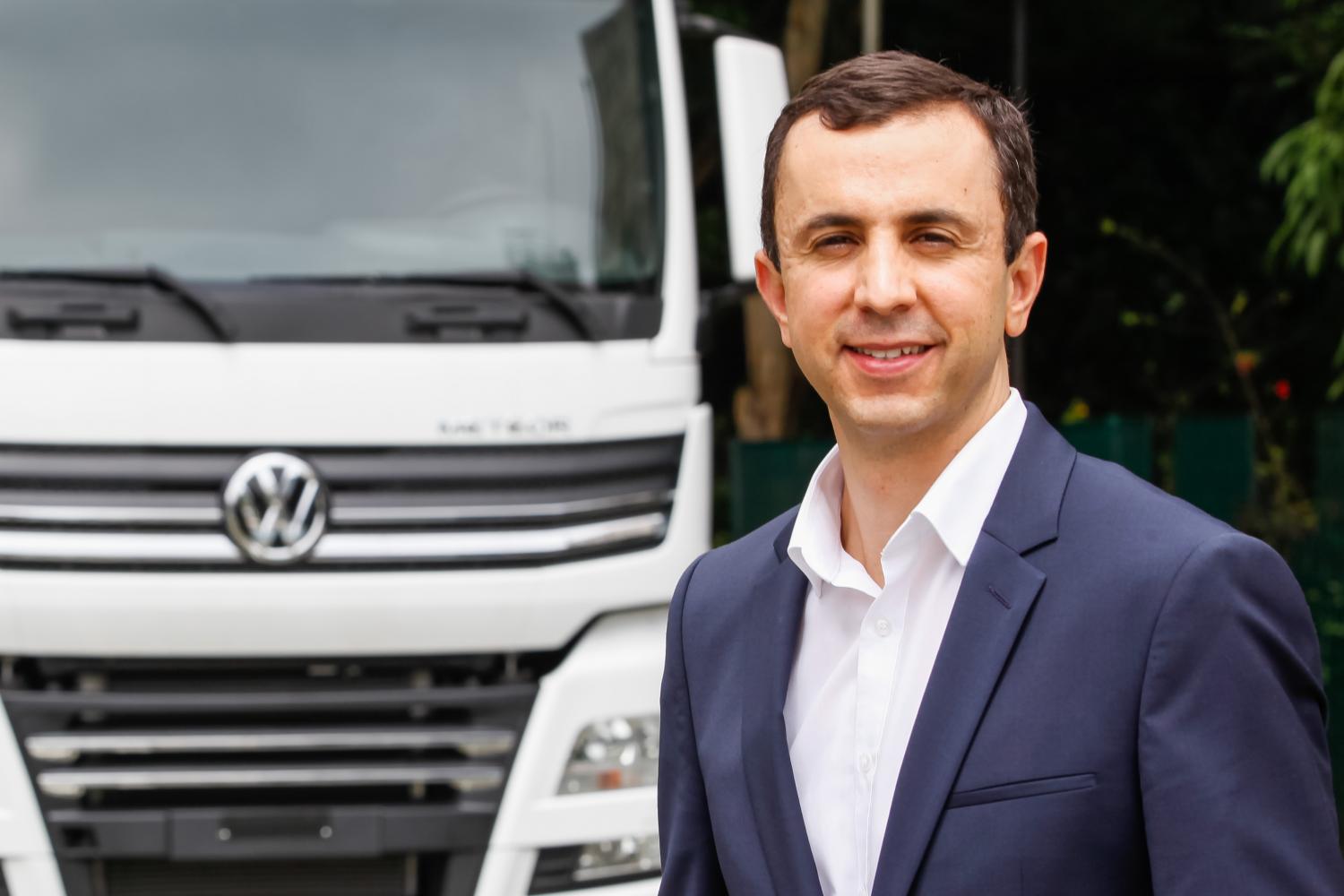 Evandro Pretel will replace Luiz Alvarez as vice president of the area;
The executive's arrival marks a greater integration of the TRATON GROUP, says Roberto Cortes.
On November 1st, 2021, Evandro Pretel will assume the Vice Presidency of Supply at Volkswagen Caminhões e Ônibus, replacing Luiz Alvarez, who was transferred to Volkswagen do Brasil. Evandro, who is from Scania Latin America, will report to Roberto Cortes, president and CEO of the truck and bus brand headed in Brazil.
"The TRATON GROUP has been constantly fostering synergy between its brands, and with Evandro's arrival on the VWCO team, it reinforces the cooperation strategy, strengthening the integration of organizational skills, as well as processes, in addition to increasing the range of career opportunities of its professionals", says Roberto Cortes.
Evandro is 44 years old, is a mechanical engineer from Instituto Mauá de Tecnologia with specializations at Duke University and Stockholm School of Economics, and has extensive experience in Scania's Supply area, developing his career in Brazil, at the headquarters in Sweden and in South Africa. He started his career at Scania Latin America in 1997, in São Bernardo do Campo, as an intern.
In 1998, Evandro worked as a Purchasing assistant, and from 2000 to 2007 as a buyer. In 2004 and 2007, he performed different activities in Sweden. In 2007, still in Brazil, the executive was promoted to Supplies Methods and Strategic Development manager.
Between 2009 and 2010, Evandro worked at Scania South Africa, where he was General and Automotive Purchasing and Commercial Systems manager. In 2010, he returned to Brazil as Commodity Powertrain, Forgings and Fasteners manager, and in 2012 became responsible for General Purchasing. Finally, in 2015 Evandro was expatriated to Scania's headquarters in Södertälje, Sweden, where has served since then as vice president of General Purchasing, being responsible for global activity in the company.
"In our group we value having strong local candidates to transfer between our brands. I am sure Evandro Pretel will contribute to VWCO and the Consórcio Modular system with his long experience in building strong partnerships with our suppliers", says Christian Levin, CEO of the TRATON GROUP.