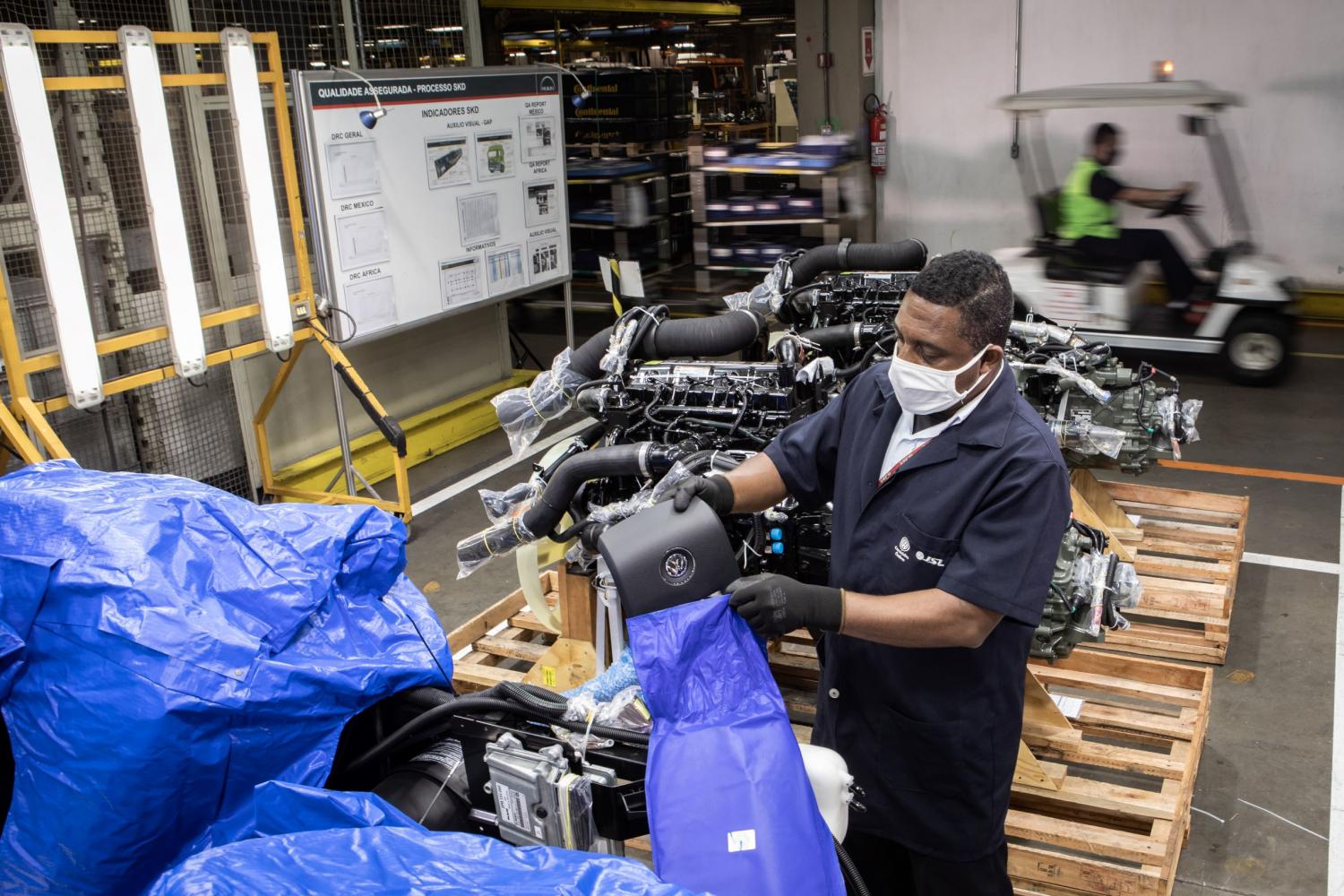 Volkswagen Caminhões e Ônibus entered into a partnership with a local investor to sell its vehicles in the Philippines. For the first time in its history, the company will have an official importer in Asia and the Philippine country will be its gateway to the continent. With 30 years of experience in the transport industry, MAN Automotive Concessionaires Corp. (MACC) will be the local representative of VWCO.
"This is a milestone in our internationalization strategy. We are in the midst of an investment cycle of R$ 2 billion, of which the exports of Volkswagen trucks and buses are among the priorities. The Philippine market is our first step in Asia and we are going to explore all the opportunities, especially regarding the fleet renewal program for transporting people that is in force in the country", says Roberto Cortes, President and CEO of Volkswagen Caminhões e Ônibus.
In all, ten models will be offered to the Philippine market, from the Delivery and Constellation families for trucks and Volksbus for buses, with configurations customized to the national application by Volkswagen Caminhões e Ônibus Engineering, within the tailor-made concept. Expectations are high: the initial batch of 43 units is already completely sold.
Customers will have eight points for sales and after-sales across the country, strategically located in the main centers for the movement of cargo and people in the Philippines. In addition to taking care of the brand's sales and after-sales, the company will also be responsible for assembling VW buses in the country, at its manufacturing unit located near Manila. The trucks will continue to be exported from the factory in Brazil.
"Volkswagen Caminhões e Ônibus is not just looking at expanding its portfolio in markets already occupied by us. We are always looking for new partnerships like this one with MACC, which also strengthens our synergies within the TRATON Group, since they are also representatives of MAN vehicles in the country", adds Cortes.
Forty years of international experience
Volkswagen Caminhões e Ônibus celebrated four decades of existence in 2021, of which, since the beginning, it has always invested in its international presence. Already in the company's debut year, 37 Volkswagen trucks were exported and sent to their first destinations abroad, countries that still count with the brand's vehicles today, such as Chile, Paraguay and Mexico.
VWCO's international network has more than 160 sales points, responsible for servicing the more than 160 thousand trucks and buses exported by the brand, which can be found in more than 30 countries in Latin America, Africa and the Middle East, always tailor-made.