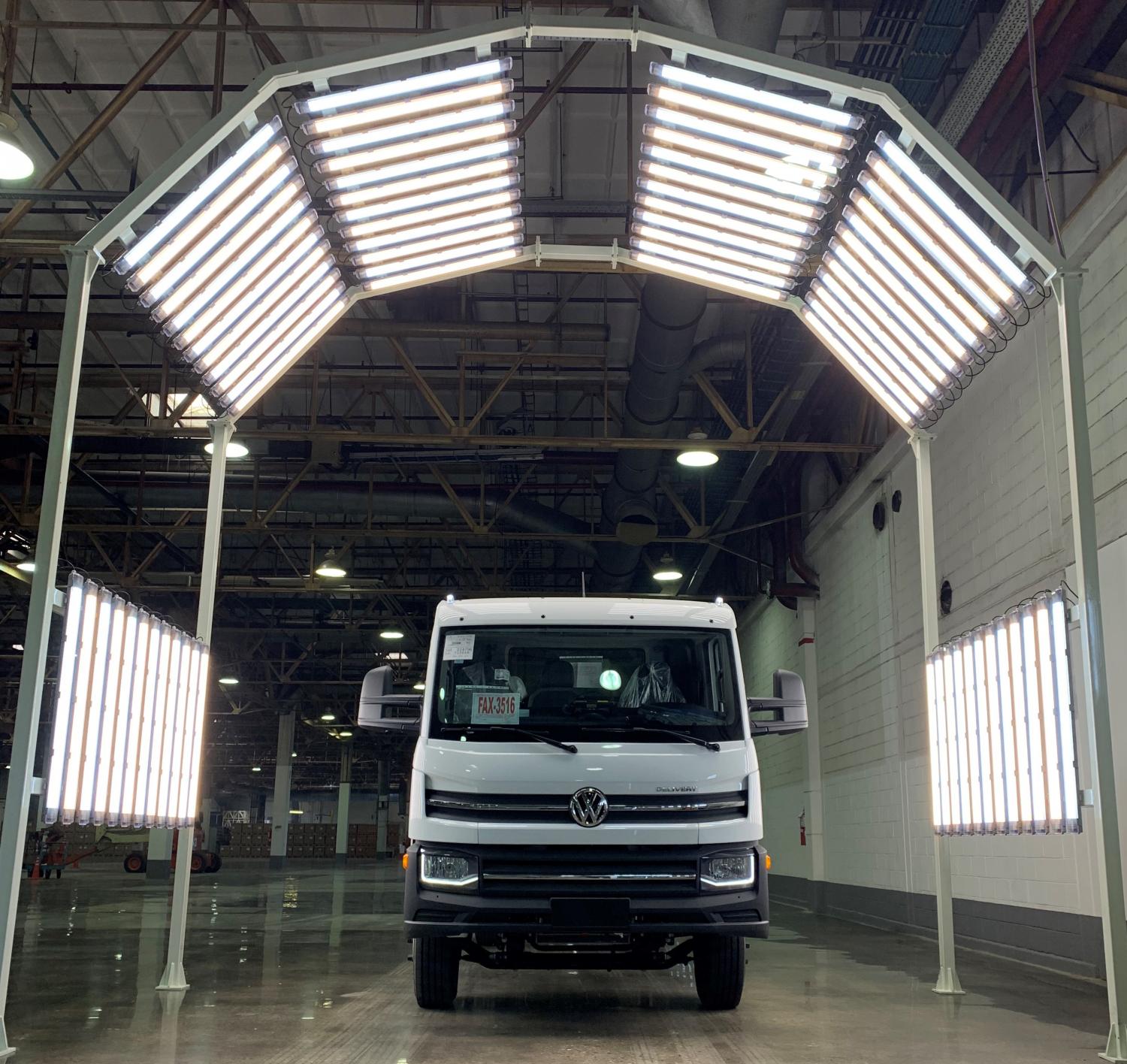 VW's first Delivery 11.180 truck to be used in validation and testing
Five versions of Volkswagen's Delivery, Constellation and Volksbus models will be produced locally
Córdoba production project advances to begin in 2024
The first Volkswagen truck has just left the new area exclusively dedicated to assembly of commercial vehicles at its Industrial Center in Córdoba, Argentina. The vehicle, a VW Delivery 11.180, will be used to validate the manufacturing process and train employees. The truck will then be incorporated into the fleet used to perform tests around the country. The agreement announced by Volkswagen Truck & Bus and Volkswagen Argentina in December 2022 foresees the manufacture of five brand models in the South American nation beginning in 2024.
"Argentina, a market in which we have been present for 25 years, will soon join the list of countries that produce Volkswagen trucks and buses, together with Brazil, Mexico, South Africa and the Philippines. Our internationalization process involves prospecting and consolidating our presence in new markets, in addition to expanding sales in countries in which we already have operations," explains Roberto Cortes, President and CEO of Volkswagen Truck & Bus.
The new assembly line in Córdoba occupies an area of 15,000 square meters and will produce VW Delivery 9.170 and 11.180 trucks, the VW Constellation 17.280 in its chassis cab and tractor versions, in addition to the Volksbus 15.190 OD bus chassis. Volkswagen Truck & Bus currently relies on a network of 12 dealerships and 17 points of sale that provide services throughout Argentina's national territory.
"We are proud to see that the national truck and bus production project at the Córdoba Industrial Center is progressing according to plan thanks to the professionalism and excellent work of all our employees in Córdoba, with support and permanent interaction from the Brazilian team," affirms Marcellus Puig, President and CEO of Volkswagen Group Argentina.