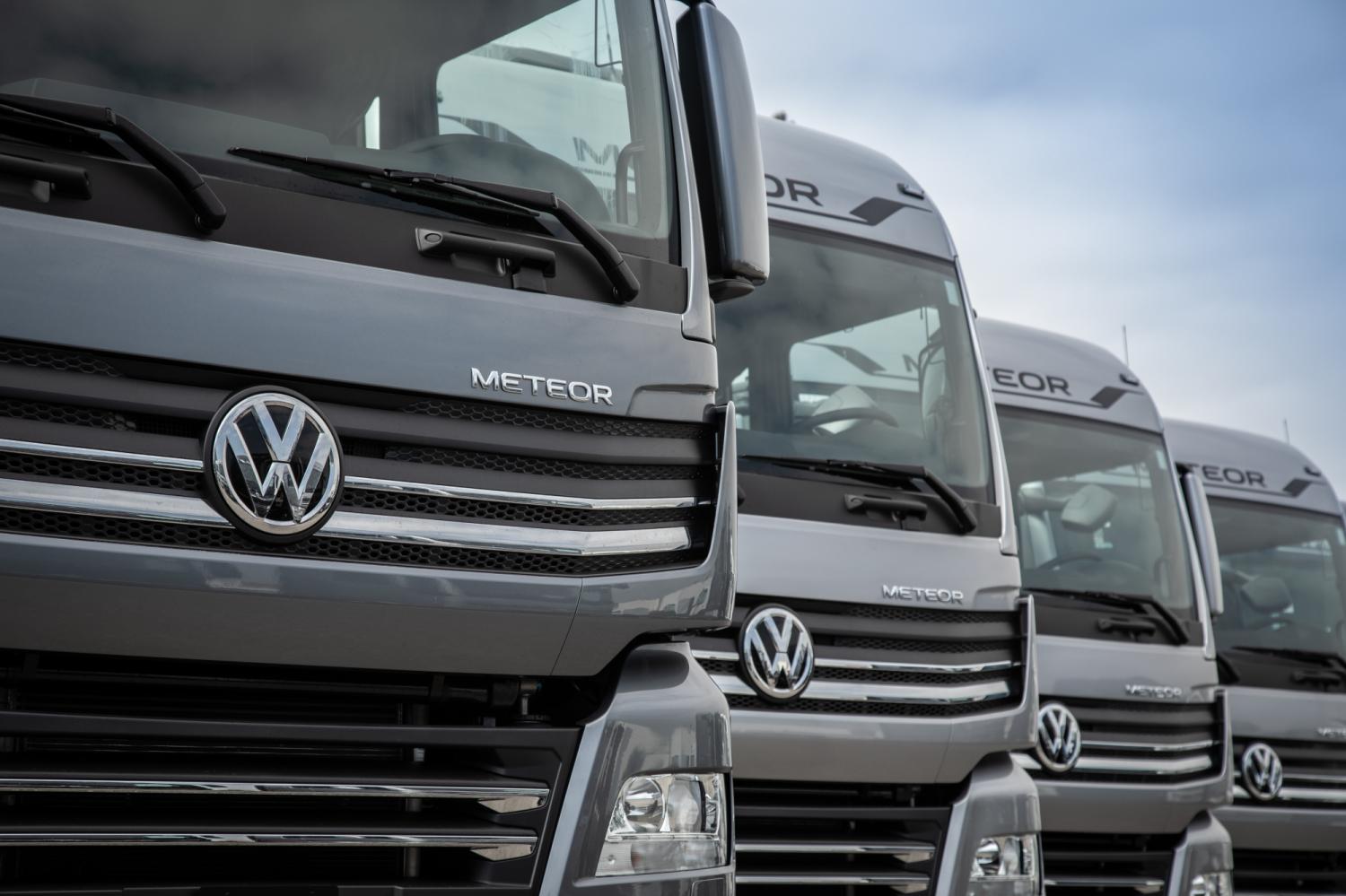 The Meteor extra-heavy trucks family is increasingly becoming a major force on Brazilian roadways. Known for its strength, comfort and durability, the world's largest Volkswagen vehicle recently reached the mark of 10,000 units produced in the less than three years since it was launch, being driven thousands of road transport, agribusiness and mining operators.
"VW Meteor's reliability and have been demonstrated in its sales success in the market. We are very proud to see that, in less than three years since it was launch, the truck is already among the best sellers of its category. Our family of extra-heavy trucks is fast becoming an industry reference in the Brazil, tailor-made to satisfy our customers", affirmed Roberto Cortes, president and CEO of Volkswagen Truck & Bus.
To be up to the standards of the segment that pulls the riches of Brazil, the Meteor were designed to provide drivers with a true first-class journey, satisfying customer needs with first-rate operational solutions. The advantages also lie in the comfort, integrity and safety of the cargo, and more than this, the extra-heavy trucks offer better operational cost, since they optimize the transport capacity for each customer.
Crossing borders Recently, VWTB began exporting the Meteor to Argentina. Luxcam, the brand's dealer, delivered the first model to the Raptor Group. The route of the exported vehicles will be between the cities of Salta and Jujuy, in the west of the country, at an altitude that can reach 4,000 meters above sea level, to transport food and goods to the mining camps in the region.