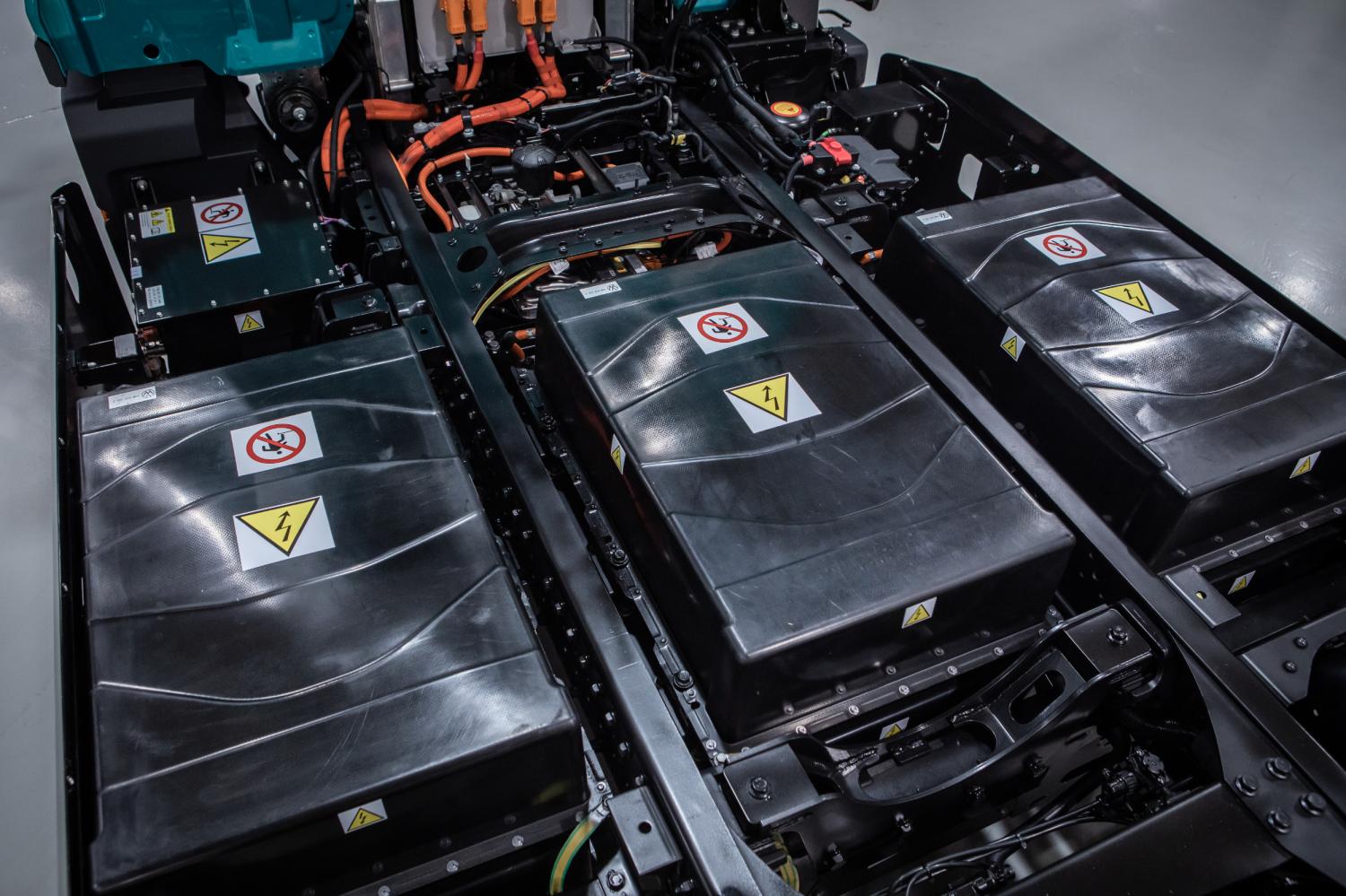 With a choice of six or three battery packs, e-Delivery's intelligent engineering translates to a range of up to 250 km, depending on vehicle configuration and application. Its three-stage regenerative brake can use up to 40% of the energy spent to decelerate. This solution was built in line with real conditions of urban operations.
Behind this energy are lithium-ion batteries that are optimized in design so that the sets are lighter while offering one of the best energy densities on the market. In addition, they are free of nickel, cobalt and manganese, making them the most sustainable option.
They are water-cooled, with temperature control to extend their service life and can also be heated if necessary. All this in a completely safe way. The e-Delivery operates at a nominal voltage of 650 volts. All vehicle components are designed to operate efficiently, being activated only when necessary.
e-Delivery supports DC charging in up to 150 kW of power, well above most options available on the market, which significantly reduces vehicle downtime at charging stations and increases user availability. For the operation, the outlet standard is international, the CCS-2, followed also by the European market and by most electric vehicle manufacturers.
To make the customer experience the best possible, VWCO and its partners will provide true consultancy when it comes to electrification infrastructure, which will range from the specification of chargers tested and approved by the assembler to integration with renewable energy sources, which may make the customer's fleet 100% powered by clean energy.