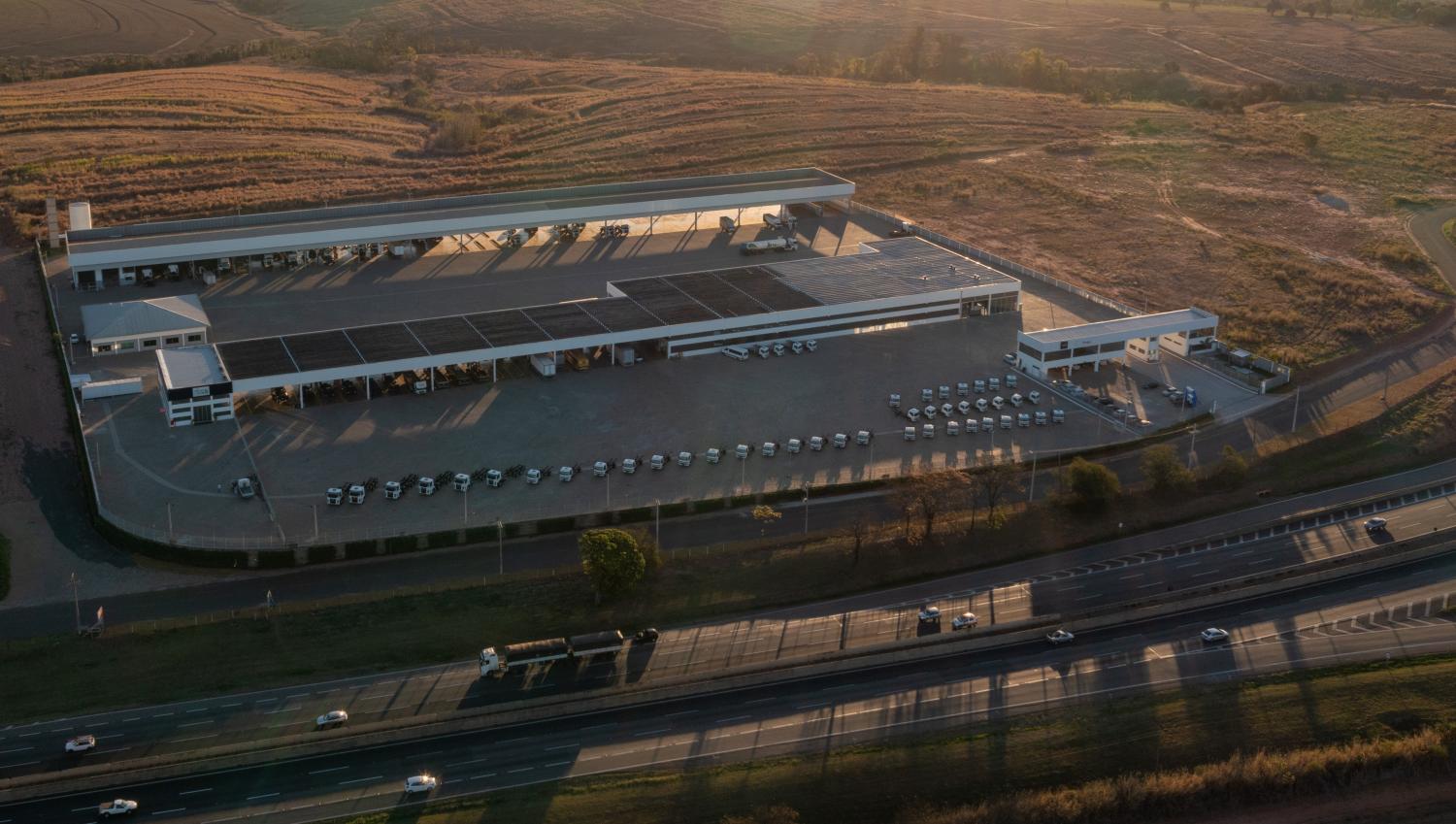 The largest Volkswagen Caminhões e Ônibus dealership in the world has just opened in Limeira (SP). It is the new headquarters of Maggi Caminhões which occupies a total area of around 55 thousand m². The location follows a strategic vision, prioritizing proximity to important roads that cross the region.
"It is a milestone for Volkswagen Caminhões e Ônibus to open its largest dealership. This achievement reflects an intensive effort by our entire team of employees and dealership network in the pursuit of excellence, especially at a time of so many challenges in Brazil and worldwide", says Roberto Cortes, President and CEO of VWCO.
The new store also has a wider and more modern structure, distributed over two buildings that will be occupied by the sales and post-sales teams, training, repair and body shop, and a parts acquisition sector. The structure has a total of 150 boxes, 26 dedicated to the body shop, two for painting, two for washing and 120 boxes dedicated to the mechanical workshop for trucks and trailers.
In addition, two auxiliary buildings are dedicated to the well-being of employees and drivers, housing a cafeteria, rest area for employees, a games room and dormitories for clients with capacity for up to 20 people.
"The investment in this new headquarters is just one more step in the many challenges we have set. The expectation of success is the size of the new house, that is, large. With this change, we want to develop new sectors, making us a complete option for the customer. Offering from traditional services, such as selling trucks, parts, mechanical services, bodywork and painting, to the most exclusive. Including a store with a complete line of accessories, driver's boutique, trailer mechanics and chassis alignment, making us a true truck center. Here, customers will find everything they need for themselves and their trucks", comments André Vergel, After-Sales director at Maggi Caminhões e Ônibus.
Respect for the environment
The new concessionaire opens its doors also showing its commitment to the environment. Among the investments are a sewage and effluent treatment station, a water tank for the reuse of rainwater with a capacity of 310,000 liters, and a patio covered with ecological flooring, which allows water permeability. In addition, a feasibility study is underway for the installation of a plant to supply solar energy.