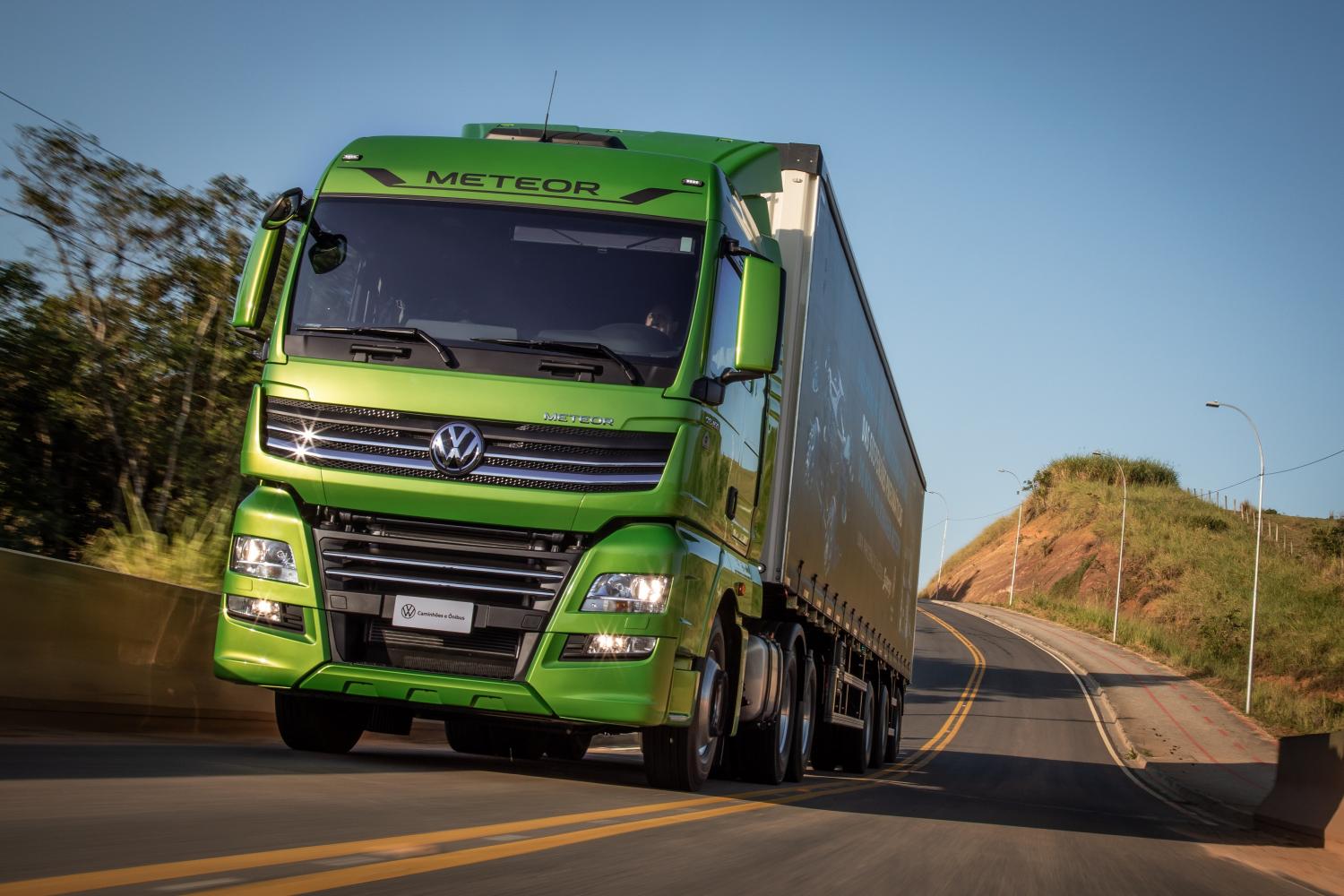 37,462 licensed VW trucks and 46.4 growth in 2021
Volksbus is the runner-up in buses: 3,695 chassis and 26.3% of the market
The numbers were released on Friday (7) by ANFAVEA in São Paulo
The National Association of Automotive Vehicle Manufacturers - ANFAVEA has just confirmed the Brazilian leadership in truck sales in 2021 for Volkswagen Caminhões e Ônibus. The announcement of the official numbers took place on Friday morning (7), during a press conference broadcast live from São Paulo (SP). 37,462 VW trucks were licensed, with a growth of 46.4% compared to the previous year, guaranteeing the brand a market share of 29.1%. In the bus market, the assembler with a factory in Resende (RJ) celebrated its runner-up position, with 3,695 registered Volksbus chassis, and a share of 26.3 % in the segment.
"Brazil's leadership in truck sales is the result of a correct strategy, which starts with the creation of tailored products by our Research and Development Center, goes through the delivery of the necessary volumes by the Resende plant and culminates in the excellence of a Sales team which has nearly 150 dealers across the country. All of this, always preserving the safety and health of our employees", says Roberto Cortes, president and CEO of Volkswagen Caminhões e Ônibus.
The company closed the year 2021 with five thousand workers working in its factory, together with its partners in the Modular Consortium. Of this total, 1,000 professionals have been hired since the beginning of the pandemic, a growth of more than 25% in their staff. The current R$ 2 billion investment plan, covering the period from 2021 to 2025, includes preparations to comply with the next emissions standard to come into force in Brazil, the Proconve P-8.